YES...WE ARE STILL SHIPPING!
#STAYHOME #SHOPSAFE
30% OFF
CLICK HERE
6.7 oz Tube
Out of Stock
0
US$ 29.95
Single-Use Packet
0
Great for on-the-go!
US$ 1.50
Stroke 29®
Stroke 29® starts out thick, luxurious and creamy. Then, as you work it, the formula begins to absorb energy from friction and body heat...transforming around the 29th stroke to a clear, ultra-slick fluid for a super long-lasting glide. You'll feel the change as it's happening...taking you to a whole new level of self pleasure. Vitamin E and Aloe Vera have been added to minimize irritation, soften skin, and protect tissues. See what the 29th stroke has in store for you!
Thick, non-greasy formula
Water-based & fortified with natural oils
Added special botanicals
Now paraben-free
Can also be used for massage
Non-staining
Unscented
Not intended for intercourse or condom use
Not available in Canada
More GUN OIL® Lubricants For Men
GUN OIL® H2O
from US$ 1.50
GUN OIL® Silicone
from US$ 1.50
GUN OIL® Tactical Cream
from US$ 24.95
GUN OIL® Force Recon
from US$ 1.50
GUN OIL® Toy
from US$ 1.50
GUN OIL® Loaded
from US$ 1.50
Fetish by GUN OIL®
from US$ 19.95
GUN OIL® Bulk Single-Use Packets
from US$ 50.00
GUN OIL® Shine
from US$ 9.50
INSTANT SAVINGS AVAILABLE NOW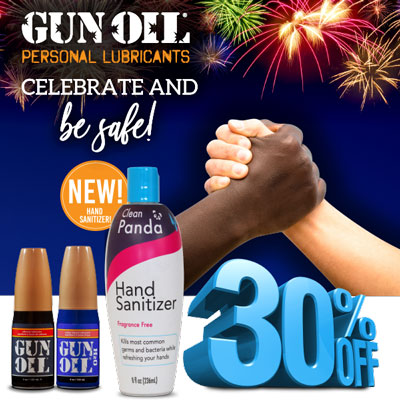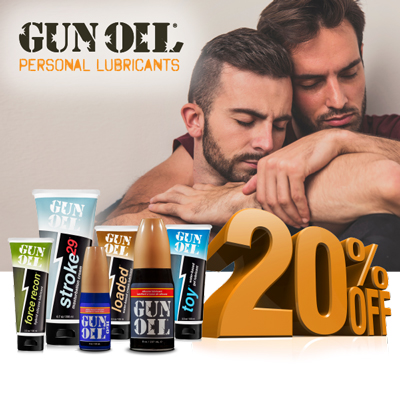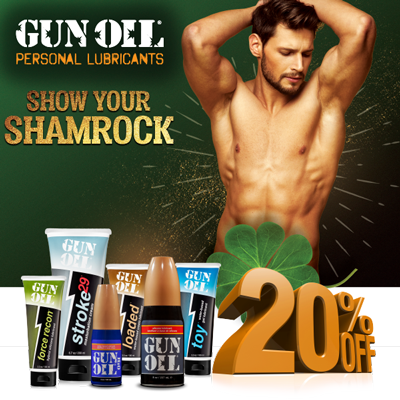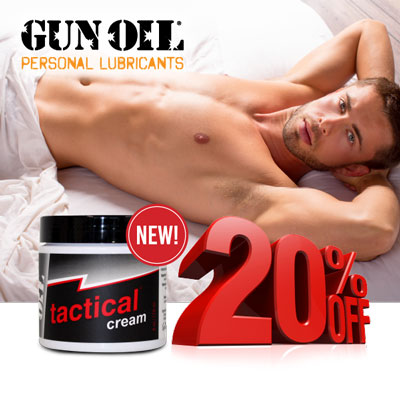 OUR CURRENT & RECENT PROMOTIONS