32 oz Bottle
0
Great value!
US$ 119.95
4 oz Bottle
Out of Stock
0
US$ 21.75
2 oz Bottle
0
Perfect travel size!
US$ 13.95
Single-Use Packet
0
Great for on-the-go!
US$ 1.50
GUN OIL® Silicone
Our most popular formulation! This is the product that made GUN OIL® a household name. It is created from a proprietary, three-molecule silicone blend that is ultra-concentrated, incredibly slick, and water-resistant. GUN OIL® won't break down or dry out. We added Vitamin E and Aloe Vera to minimize friction and protect and restore tissues.
Hypoallergenic
Water Resistant
Fortified with Special Botanicals
Safe for most non-porous toys*
Unscented
Unflavored
Glycerin Free
Paraben Free
2, 4 & 8oz have flip-top caps only, pump discontinued; 16 & 32oz sold with pumps
* Do not use with porous or silicone toys
More GUN OIL® Lubricants For Men
GUN OIL® H2O
from US$ 1.50
GUN OIL® Silicone
from US$ 1.50
GUN OIL® Force Recon
from US$ 1.50
GUN OIL® Toy
from US$ 1.50
GUN OIL® Loaded
from US$ 1.50
GUN OIL® Tactical Cream
from US$ 24.95
GUN OIL® Shine
from US$ 9.50
Fetish by GUN OIL®
from US$ 19.95
GUN OIL® Bulk Single-Use Packets
from US$ 50.00
INSTANT SAVINGS AVAILABLE NOW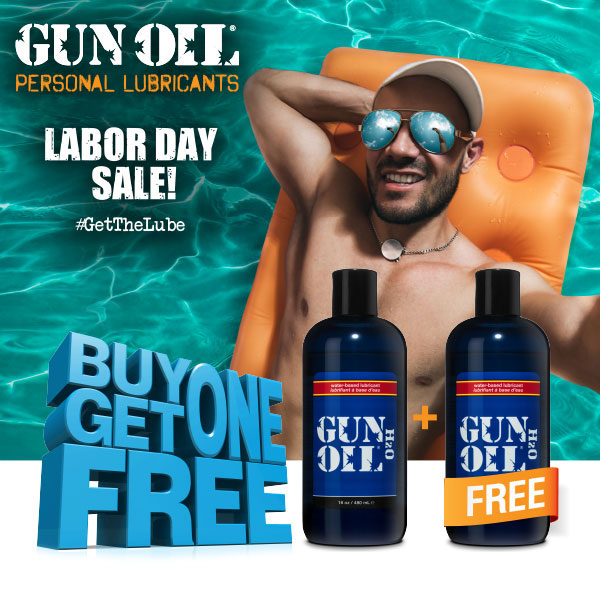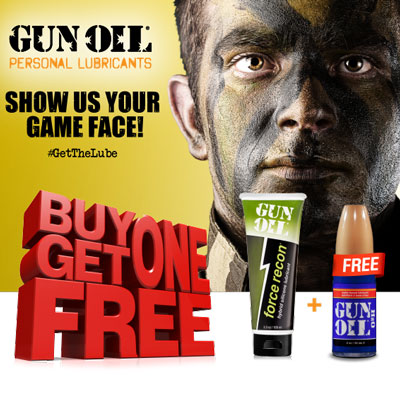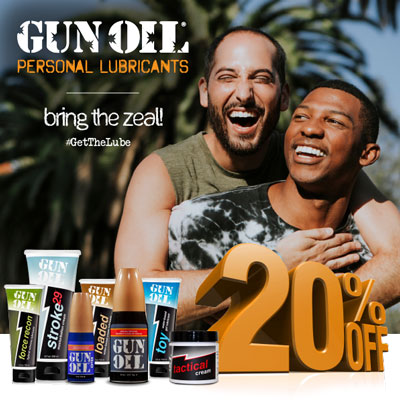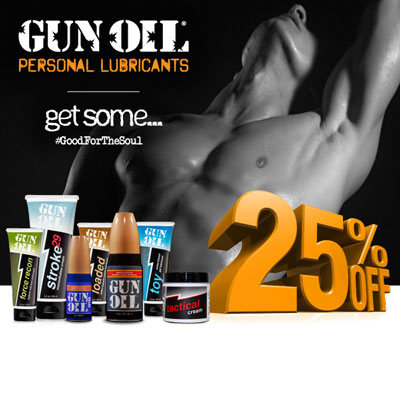 OUR CURRENT & RECENT PROMOTIONS