YES...WE ARE STILL SHIPPING!
#STAYHOME #SHOPSAFE
30% OFF
CLICK HERE
32 oz Bottle
Out of Stock
0
US$ 59.95
16 oz Bottle
0
Price drop! Originally $39.95.
US$ 34.95
2 oz Bottle
0
Perfect travel size!
US$ 8.95
Single-Use Packet
0
Great for on-the-go!
US$ 1.50
GUN OIL® H2O
Go BIG & SAVE! Step-up to our 16oz bottle for a limited-time price of just $34.95. Save $5 per bottle!
The highest-quality water-based lubricant you can buy. GUN OIL® H2O is a purified water-based lubricant that is lightweight, long-lasting and remarkably smooth. We've added Ginseng and Guarana extracts to heighten blood flow and sensitivity, and extracts of Aloe Vera and Oat to minimize irritation and help repair tissues.
Purified water based
Hypoallergenic
Safe for all toys
Fortified with Special Botanicals
Glycerin-free
Paraben-free
Unscented
Unflavored
More GUN OIL® Lubricants For Men
GUN OIL® H2O
from US$ 1.50
GUN OIL® Silicone
from US$ 1.50
GUN OIL® Tactical Cream
from US$ 24.95
GUN OIL® Force Recon
from US$ 1.50
GUN OIL® Toy
from US$ 1.50
GUN OIL® Loaded
from US$ 1.50
Fetish by GUN OIL®
from US$ 19.95
GUN OIL® Bulk Single-Use Packets
from US$ 50.00
GUN OIL® Shine
from US$ 9.50
INSTANT SAVINGS AVAILABLE NOW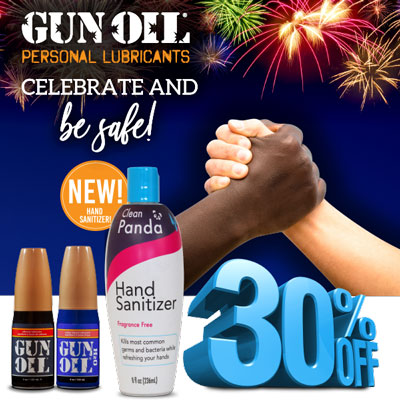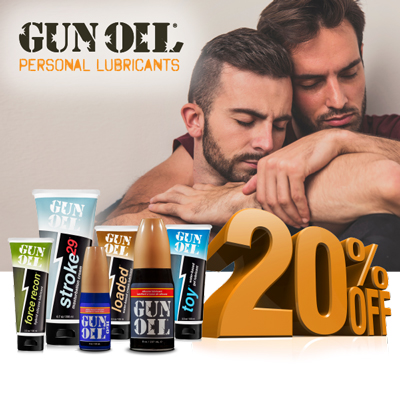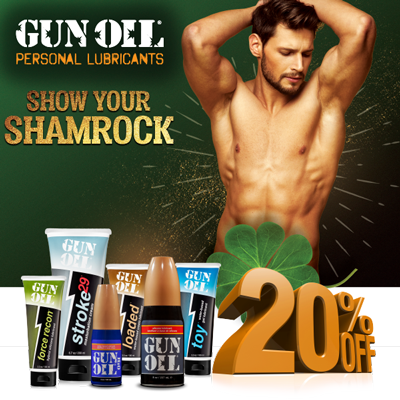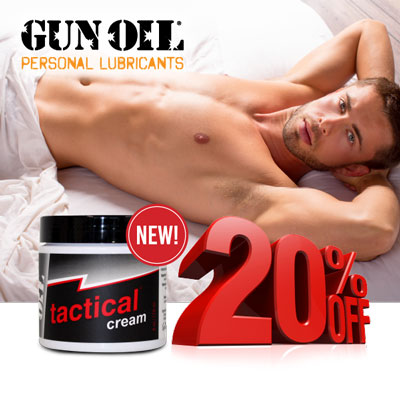 OUR CURRENT & RECENT PROMOTIONS