YES...WE ARE STILL SHIPPING!
#STAYHOME #SHOPSAFE
30% OFF
CLICK HERE
Single-Use Packet
0
Great for on-the-go!
US$ 1.50
GUN OIL® Toy
Do you love toy play? If you answered YES...then our new GUN OIL® Toy water-based lubricant may be just what you're looking for! Toy is our revolutionary lightweight gel that's just thick enough to stay where you put it...making it awesome for toy play, mutual masturbation, and anal intercourse. We've outdone ourselves once again by adding grapefruit seed extract to assist in keeping your bedroom toys clean.
Purified water-based gel
Hypoallergenic
Safe for all Toys
Glycerin-free
Paraben-free
Unscented & Unflavored
Grapefruit seed extract added for antimicrobial benefits
Formerly GUN OIL® Gel
More GUN OIL® Lubricants For Men
GUN OIL® H2O
from US$ 1.50
GUN OIL® Silicone
from US$ 1.50
GUN OIL® Tactical Cream
from US$ 24.95
GUN OIL® Force Recon
from US$ 1.50
GUN OIL® Toy
from US$ 1.50
GUN OIL® Loaded
from US$ 1.50
Fetish by GUN OIL®
from US$ 19.95
GUN OIL® Bulk Single-Use Packets
from US$ 50.00
GUN OIL® Shine
from US$ 9.50
INSTANT SAVINGS AVAILABLE NOW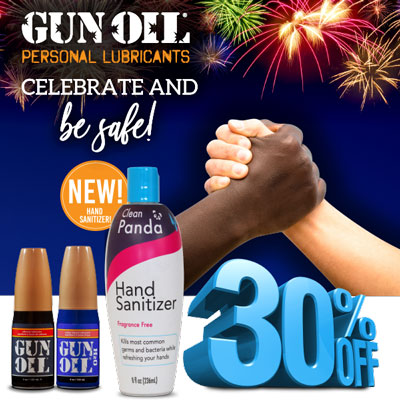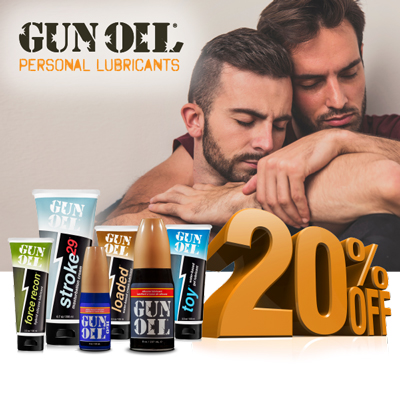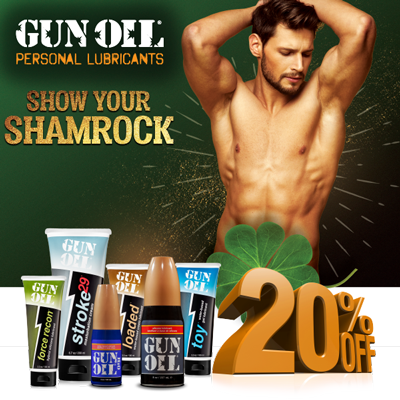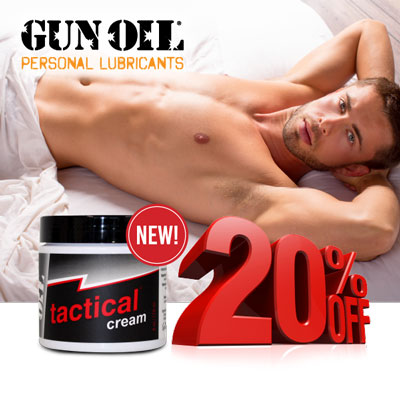 OUR CURRENT & RECENT PROMOTIONS