* Due to the nature of the product, all sales of toy products are final.
Silicone Anal Plug With Bondage Whip
Your silicone anal plug with attached bondage whip is easily the most outrageous sex toy of the year, and it's ready to be a part of your sexual wildlife. Tapered and sized to fit both the experienced user and the backdoor novice, the flexible plug just needs water-based lube for tantalizing insertion and pleasure. Wear it solo and enjoy the feel of the whip dancing between your bare cheeks. Or watch your partner's eyes pop and feel their pulse quicken as you tease and tantalize with playful whipping action. It's truly an unforgettable experience.
Silicone + Faux Leather
Size: 16 * 3.1 cm / 6.3" * 1.2"
Power: No
Recommended for use with water-based lubricants such as GUN OIL® H2O and GUN OIL® Gel. Clean-up is made easy with GUN OIL® Shine Foaming Toy Cleanser. Note: GUN OIL® Shine shipped to U.S. addresses onl
* All sales of toy products are final.
More GUN OIL® Toys
7-SPEED 3-POINT MASSAGER
from US$ 69.95
The Suction Cup
from US$ 19.95
10 Mode 2 In 1
from US$ 29.95
Curved 8 Inch Plug
from US$ 22.95
The Double Plug
from US$ 15.95
7-SPEED REMOTE-CONTROL 2-IN-1
from US$ 79.95
Realistic Hands-Free Masturbator
from US$ 79.95
Vibrating Double Hole Suction Cup Masturbator
from US$ 99.95
Xtreme Vibrating Head Exciter
from US$ 104.95
Dumbbell Double Channel Masturbator Cup
from US$ 42.95
Vibrating Double Hole Masturbator
from US$ 89.95
Apollo 30-Function Hydro Power Stroker
from US$ 114.95
18" Double Dong
from US$ 54.95
7.5" Realistic Dildo with Vibration
from US$ 15.95
Base-Control Jelly Vibrator
from US$ 14.95
Silicone Anal Plug with Bondage Whip
from US$ 24.95
Strong Vibration Sex Machine
from US$ 199.95
Wireless Heating Prostate Vibrator
from US$ 54.95
INSTANT SAVINGS AVAILABLE NOW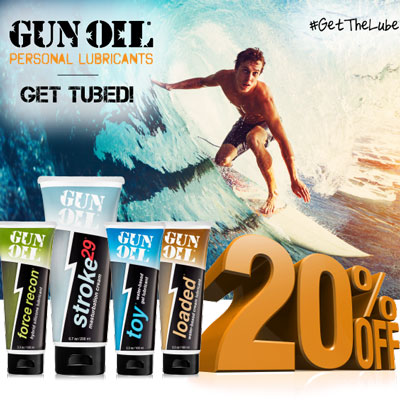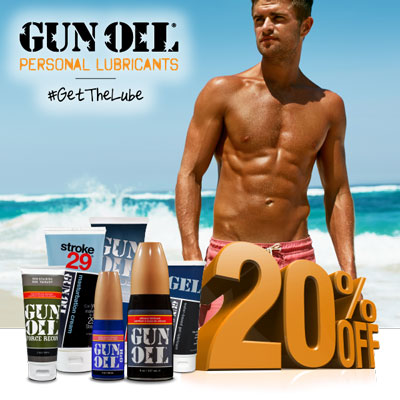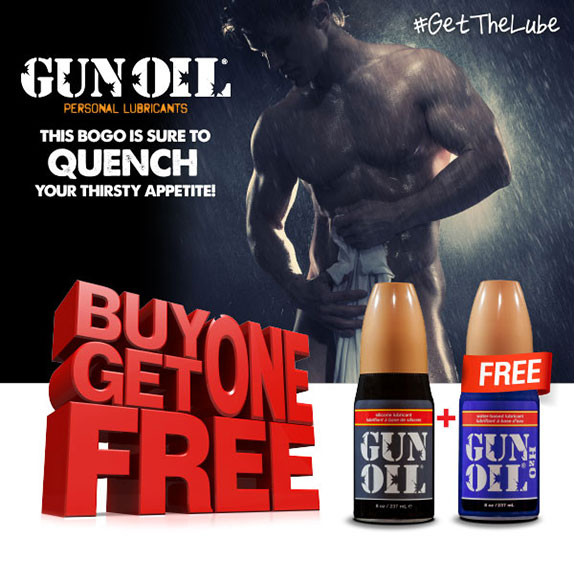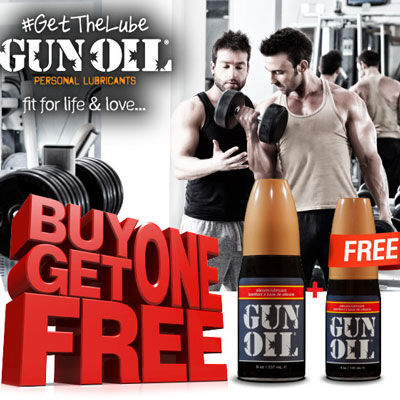 SOME OF OUR CURRENT & RECENT PROMOTIONS